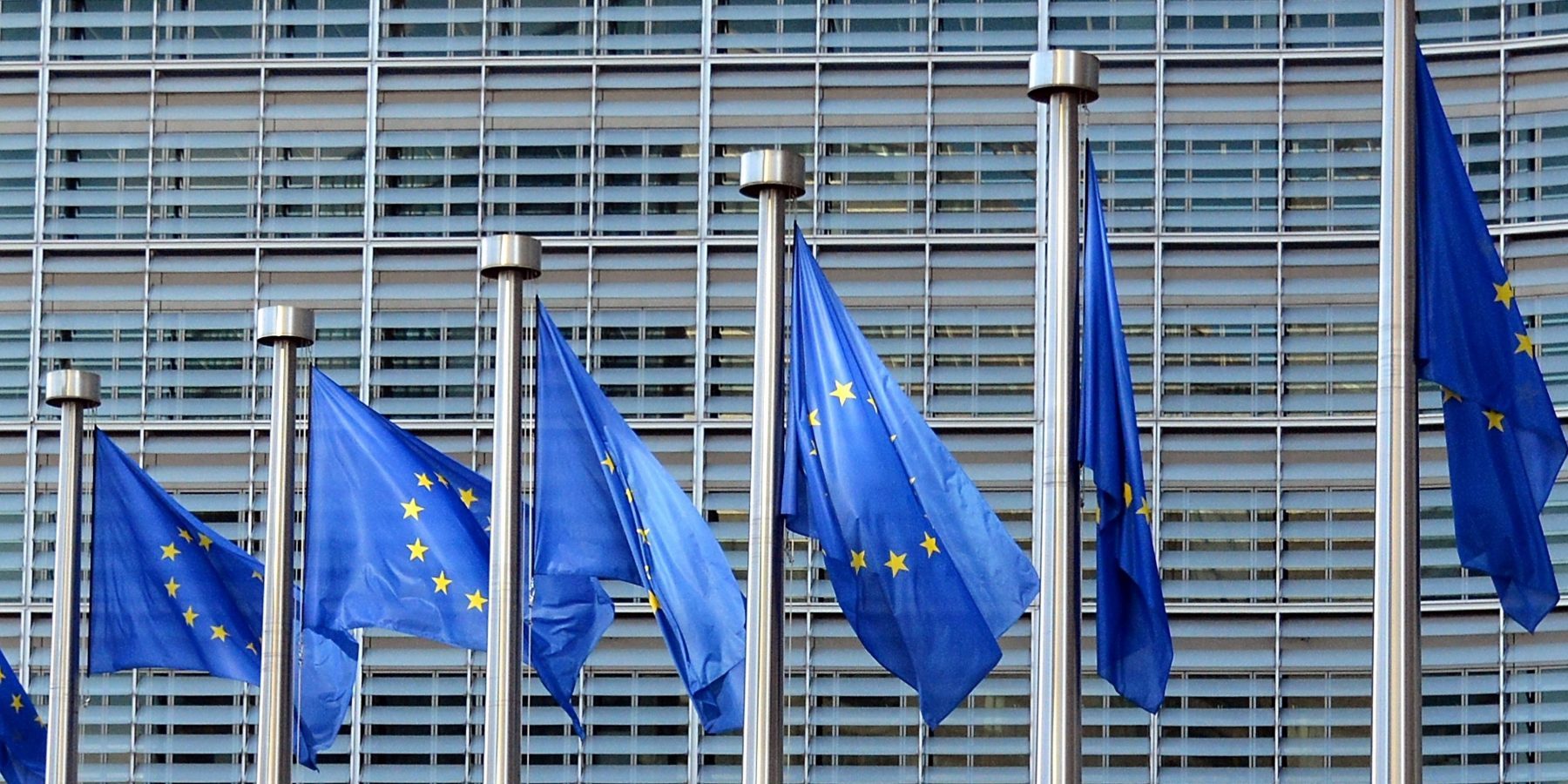 Eurocadres participates in Tripartite Social Summit
Representing Europe's professionals and managers, we call on Europe's leaders to further strengthen social dialogue.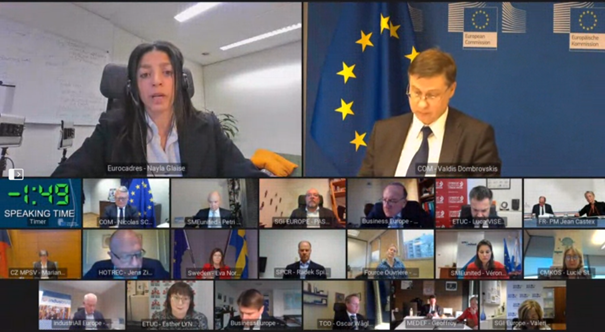 The blockades preventing the European Union from delivering a green and digital transition can be removed with effective access to re/up-skilling. This was the central message of Eurocadres to European leaders during the Tripartite Social Summit, which took place online on March 23.
As a recognised social partner, Eurocadres joined European leaders such as European Commission President Ursula von der Leyen, President of the European Council Charles Michel, French Prime Minister Jean Castex, Commissioner Valdis Dombrovskis, Commissioner Nicolas Schmit and Swedish Minister for Employment Eva Nordmark. Also in attendance were representatives from ETUC and employers representatives.
Speaking on behalf of Eurocadres and CEC Managers, Eurocadres President Nayla Glaise highlighted role of  social dialogue in making European Union a global leader in areas such as data protection, reining in large multinationals, and imposing sanctions against tyrants. With the war in Ukraine dominating the discussion, Eurocadres outlined that Europe's role as a global leader in improving the lives of workers can be advanced by providing the recognition of qualifications throughout Europe for refugees entering the single market.
Central to Eurocadres' contribution was the call for European leaders to prioritise the re/up-skilling of workers as a part of existing working time. Reports say that that 46.1% of the adult population, approximately 128 million adults in Europe, are in need of this training, with some employers creating the expectation that workers must undertake additional, training burdensome courses outside of working hours, while simultaneously citing a lack of expertise in some fields are barriers to productivity.
– "Professionals and managers will be a key driver of these transitions, but also require access and the right to all necessary training"
Nayla Glaise outlined that social dialogue must move the burden of skills training from the individual to the organisational level and must be included in the DNA of our labour markets. Training must take place during working hours, and employers must commit to equipping their workers with the necessary tools to deliver our green and digital transition.
Eurocadres welcomed the European Skills Agenda call for the development of a set of core green skills to increase the number of professionals who build and master green technologies and boosting digital skills through a digital education action plan. It is clear that professionals and managers will be a key driver of these transitions, but also require access and the right to all necessary training.
Our contribution to the Tripartite Social Summit is available in full below: