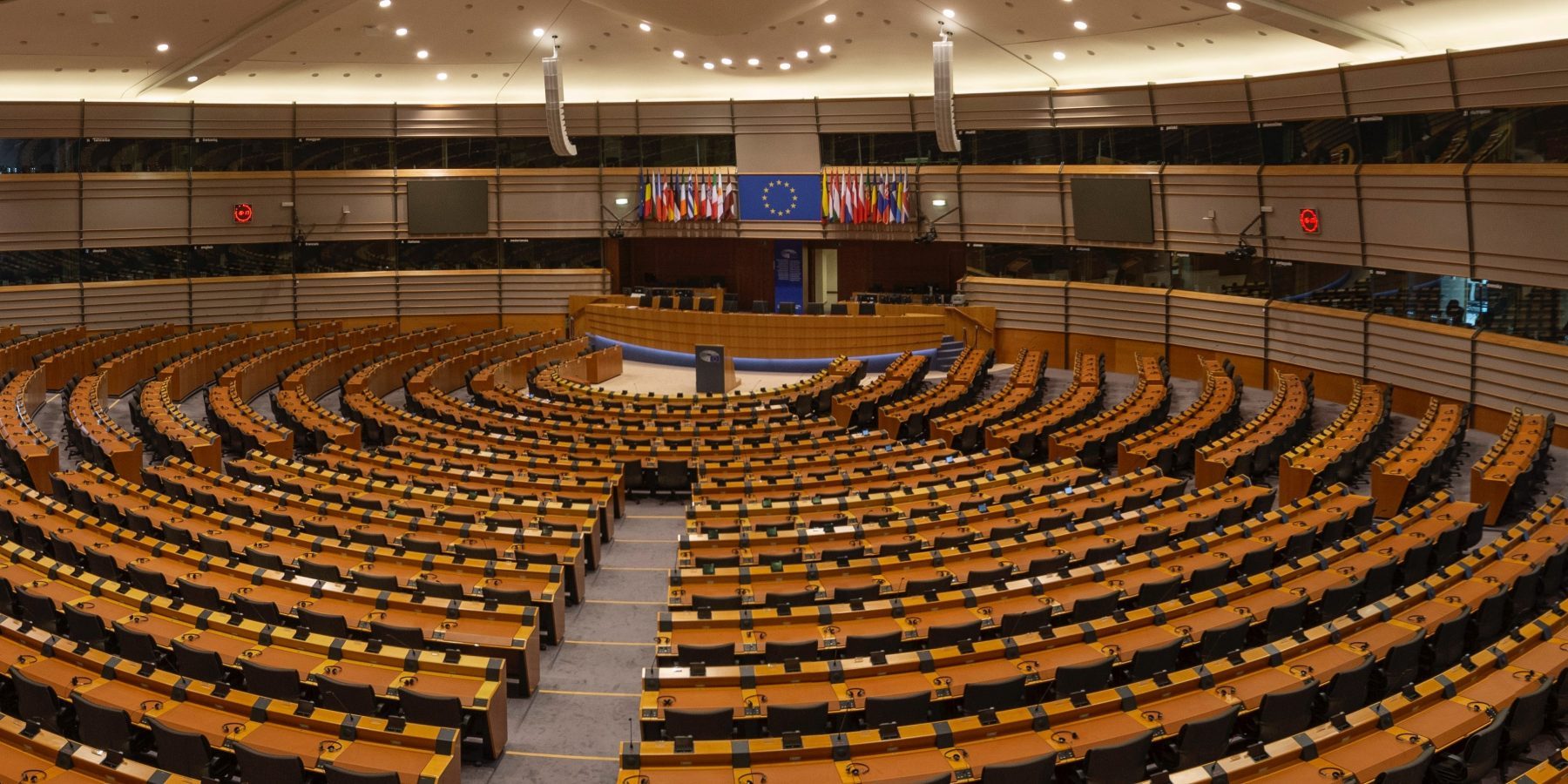 Highlights from SOTEU 2022
Initial analysis of President von der Leyen's address.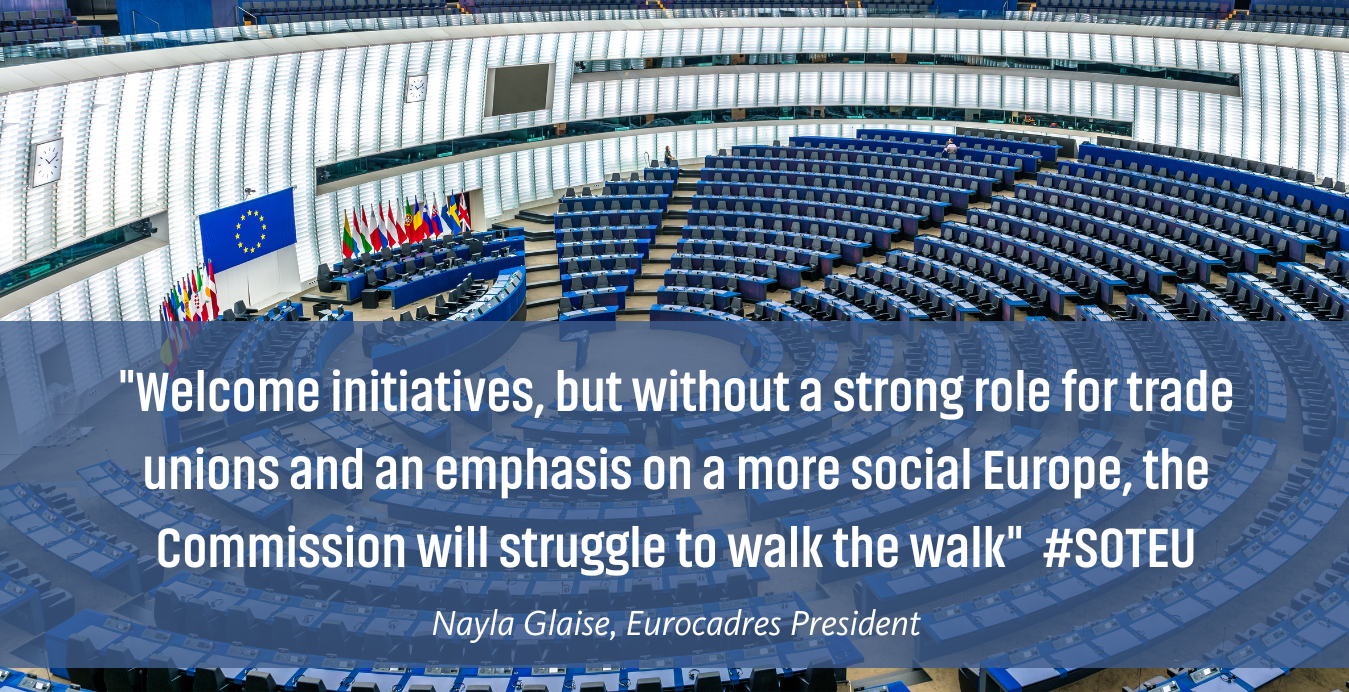 The annual state of the European Union (SOTEU) is an opportunity for the Commission President Ursula von der Leyen to update European citizens on the college priorities and initiatives to help navigate the various challenges facing peoples across the bloc. This year's bombshell was the possibility of treaty change through a European convention, showing the scale of ambition from the Commission President. It is unclear what this treaty change will entail, though the initiative was welcomed by MEPs during the presentation.
While this year inevitably focused on the fuel, energy and cost of living crisis, the climate catastrophe and, of course, the war in Ukraine, what are the important issues addressed and omitted from this year's speech?
Cost of living
Against the backdrop of Russia's war in Ukraine, President von der Leyen outlined that the Commission would act to tackle the excess profits being made by exploitative companies, saying that "in these times it is wrong to receive extraordinary record profits benefitting from war and on the back of consumers. In these times, profits must be shared and channelled to those who need it the most".
We welcome the Commissions proposed cap on the revenues of companies that produce electricity at a low cost, alongside a "special duty" on fossil fuel companies. The move to reform our energy markets so that they work for consumers is also welcome, but without a cap on prices over the coming weeks and months (including on gas-based electricity in the short term), citizens throughout Europe will continue to suffer.
President von der Leyen was keen to ensure support packages are made available for European SMEs. The same relief will not reach many vulnerable citizens, who will continue to struggle with the cost of living crisis.
"Welcome initiatives, but without a strong role for trade unions and an emphasis on a more social Europe, the Commission will struggle to walk the walk" - Nayla Glaise, President of Eurocadres
Tackling climate change
Fossil fuels themselves, and not just their prices, were correctly earmarked as the problem in initiatives on climate change, with a focus on investments in sustainable energy markets. Through REPowerEU, the Commission has doubled their 2030 target to produce ten million tons of renewable hydrogen, with President von der Leyen also announcing the immediate creation of a new European Hydrogen Bank (including an investment on around 3 billion euro).
With an added emphasis on securing global biodiversity through the UN Biodiversity conference in Montreal later this year and COP27, avoiding further climate catastrophe is high on the Commission's agenda.
To improve this, why are companies who operate in Europe (in particular those in receipt of public funds) still not tasked with meeting environmental targets and bringing sustainability to their value chain? The upcoming CSDD file is an important element in this greening of our economy, yet was sadly omitted from today's state of the union address. The Commission's focus on future sustainable investments is hardly a solution, if existing shortcomings are not addressed.
Staffing issues and education
Bizarrely, the connection between the wishes of workers and their pay was not made in President von der Leyen's speech, despite highlighting the staff shortages facing many sectors despite Europe's unemployment figures standing at 6%.
2023 will become the European year of education and training, with increased investment in further and higher education seen as the pathway to bridge the staffing gaps. While Eurocadres have long advocated for true lifelong learning opportunities and increased funding for training programmes at all levels, it is wrong to conflate general staffing shortages with educational issues.
Europe needs to foster re/up-skilling to achieve our twin green and digital transitions, but European workers also need better jobs, better conditions and better pay.
It is important the Commission listens to worker's representatives in striving to deliver an economy where gaps can be filled with decent jobs, paying employees a living wage and providing the opportunities for growth and upskilling they desire.
Mental Health
In announcing that Citizens' Panels, a large focus during the Conference on the future of Europe, will now become a regular feature, President von der Leyen announced that the voice of citizens has led to a new initiative on mental health being proposed from the Commission.
As longstanding proponents of increased protection of mental health, Eurocadres and the EndStress platform will hope that this initiative takes the form of a directive on work-related psychosocial risks.
With the European Parliament twice calling for such action in 2022, the Commission must take heed of the call from elected officials to guarantee the safety of worker's mental health throughout the bloc.
Tackling corruption
In one of the most striking moments of her address, President von der Leyen stated that "If we want to be credible when we ask candidate countries to strengthen their democracies, we must also eradicate corruption at home". In the coming year the Commission will update their legislative framework for fighting corruption, with a focus on ensuring judicial independence and the abuse of public funds. The inclusion of corruption in the human rights sanctions regime is a welcome addition, but as the rule of law crisis have shown, the EU needs to have a strong regime in terms of conditionality mechanisms on EU funds to make its efforts a credible deterrent.
Assistance for refugees 
With the welcoming of millions of Ukrainian refugees in all Member States over the past seven months, it is right that President von der Leyen extend the support from the European Union to all refugees entering our union.
The recognition of qualifications for workers entering the single market is a huge barrier to bridging the inequality felt throughout refugee groups. The Blue Card Directive, adopted in 2021, already outlines how we can remove this barrier and deliver true protection for refugees entering Europe.
What key topics did not receive a mention?
Yet again the role of trade unions, social partners and workers' representatives in general were omitted from the state of the union address, despite many initiatives proposed by these groups now included in the Commission's updated workplan. It is inconceivable that the topics of the green transition, cost of living crisis, employment and education and mental health could all be mentioned at length without a reference made to the work of trade unions or social partners. In our continued collaboration with the Commission we will re-emphasis the need for institutional acknowledgment of the role we play in securing a better working world and economy for all European citizens.
With escalating prices, continued precarious working roles and uncertainty on a range of issues heading into what will be a challenging winter, the decision not to revive SURE EU in some format is questionable. Should workers not receive reassurances from their employers, it is the role of the European institutions to provide them with the necessary protections, as SURE EU did during the pandemic.
Food security is an issue for millions of EU citizens, and already impacting millions of others globally. It is disappointing that President von der Leyen did not announce new measures to tackle this growing problem and provide assurances to citizens in Europe and beyond.
To conclude, Eurocadres are happy to see the inclusion of important measures such as a windfall tax, a divergence from fossil fuels and new initiatives on education and mental health.
Today President von der Leyen talked the talk, we will evaluate the proposal and ensure that the Commission walks the walk in protecting workers throughout the bloc.