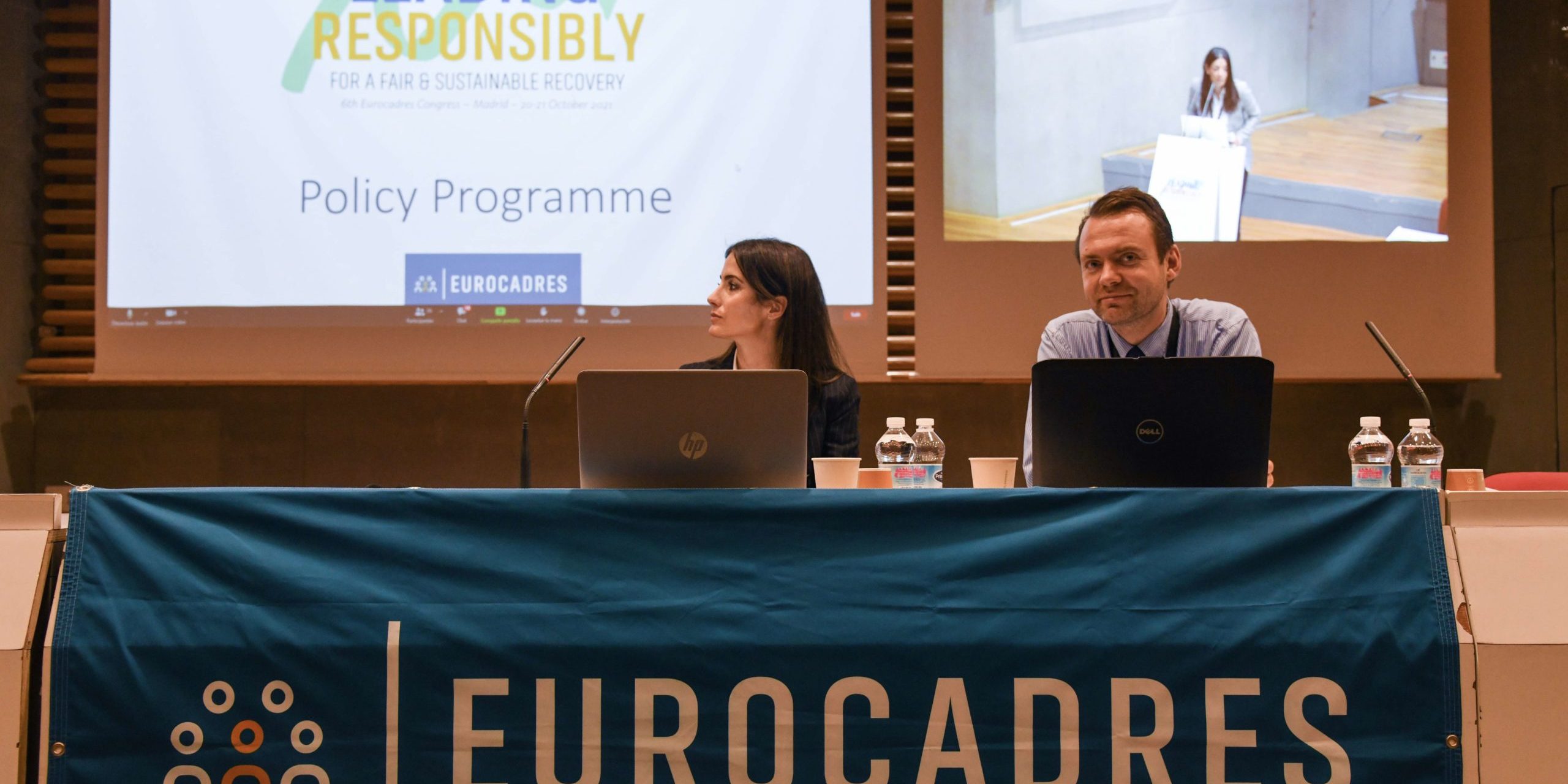 New targets set in shaping Europe's future
General Assembly 2022 concludes with renewed mandate for change.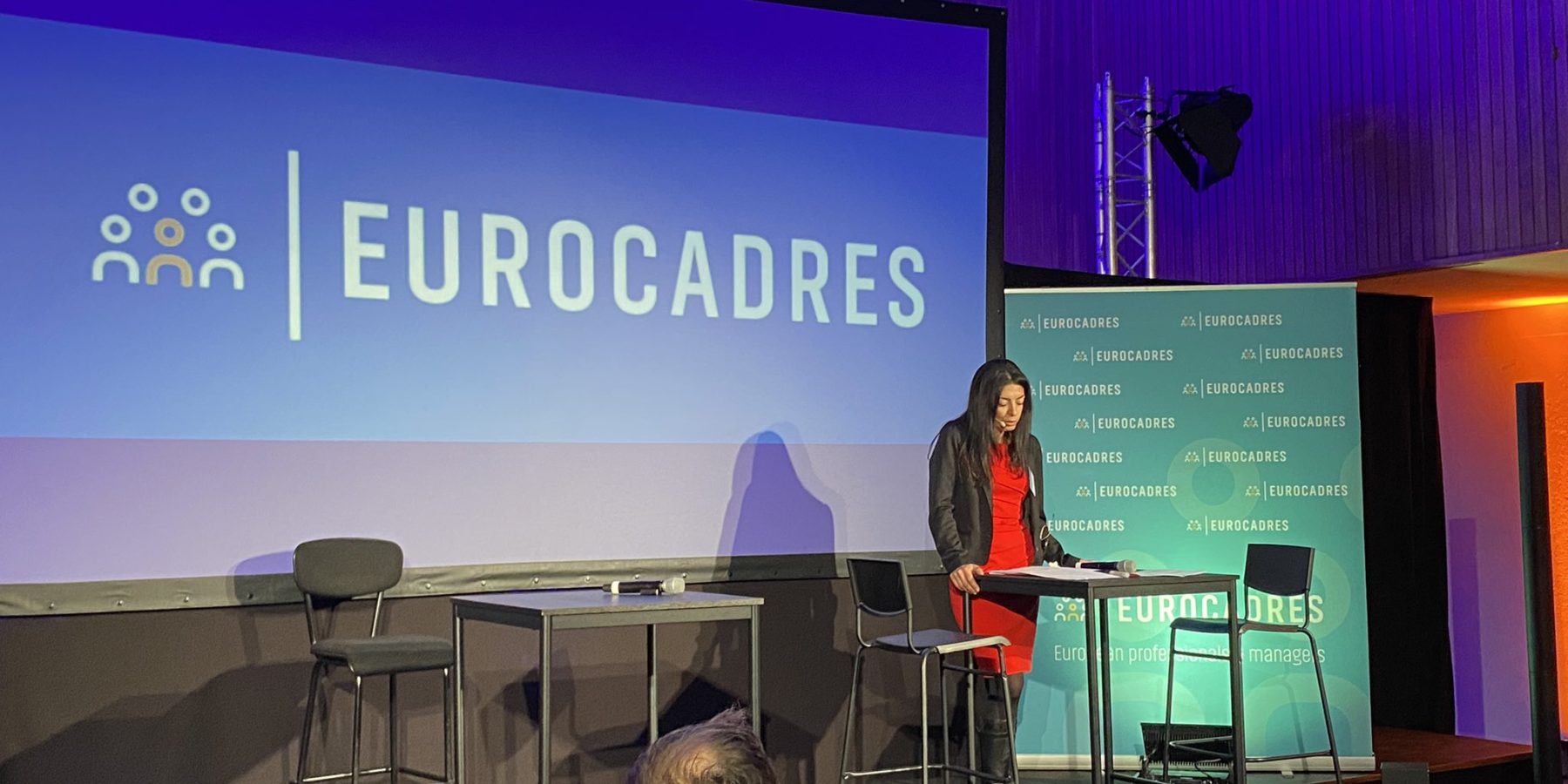 Last week Eurocadres members outlined their vision for Europe's professionals and managers, taking stock of the changes that have taken place over the past twelve months and aligning on our vision to face the challenges ahead.  
Following last year's congress in Madrid, we were delighted to welcome members to our annual General Assembly in Paris, with a packed agenda bringing us together a day of insightful discussions. Central to this year's meeting was the implementation of our policy programme, and the impact Eurocadres have made in representing Europe's professionals and managers. In an interactive debate, we discussed the evolving challenges facing members nationally, and how our secretariat in Brussels can adapt and improve to provide sufficient protection for the fastest growing category of workers in Europe.  
We would like to thank members for their contribution to the discussion, which led to the adoption of a number of documents, including:  
We would like to thank our presidium leading the different Eurocadres working group for reporting on their different activities on OHS, Skills & Research, AI, Sustainablity and Gender Equality. 
Focusing on the role of professionals and managers in creating a more equitable European economy and society, our annual meeting underlined the necessity of solidarity amongst members and Eurocadres, with collective action often in the decisive factor in our successful activities.  
The European agenda for the upcoming twelve months will be dominated not only by our green and digital transitions, but largely by Europe's response to our cost-of-living and energy crisis', which have plunged millions of citizens into precarious positions.  
Europe's professionals and managers will continue to have an important role to play in ensuring that the European Council, Commission, Parliament and national governments put the needs of citizens ahead of the wishes of corporations and political ideologues. Workers need a pay rise, reprise from soaring inflation and costs, security in their work and access to social services amongst others.  
Over the next year, Eurocadres and our members will continue the push for a better Europe, with workers at the core of its agenda.