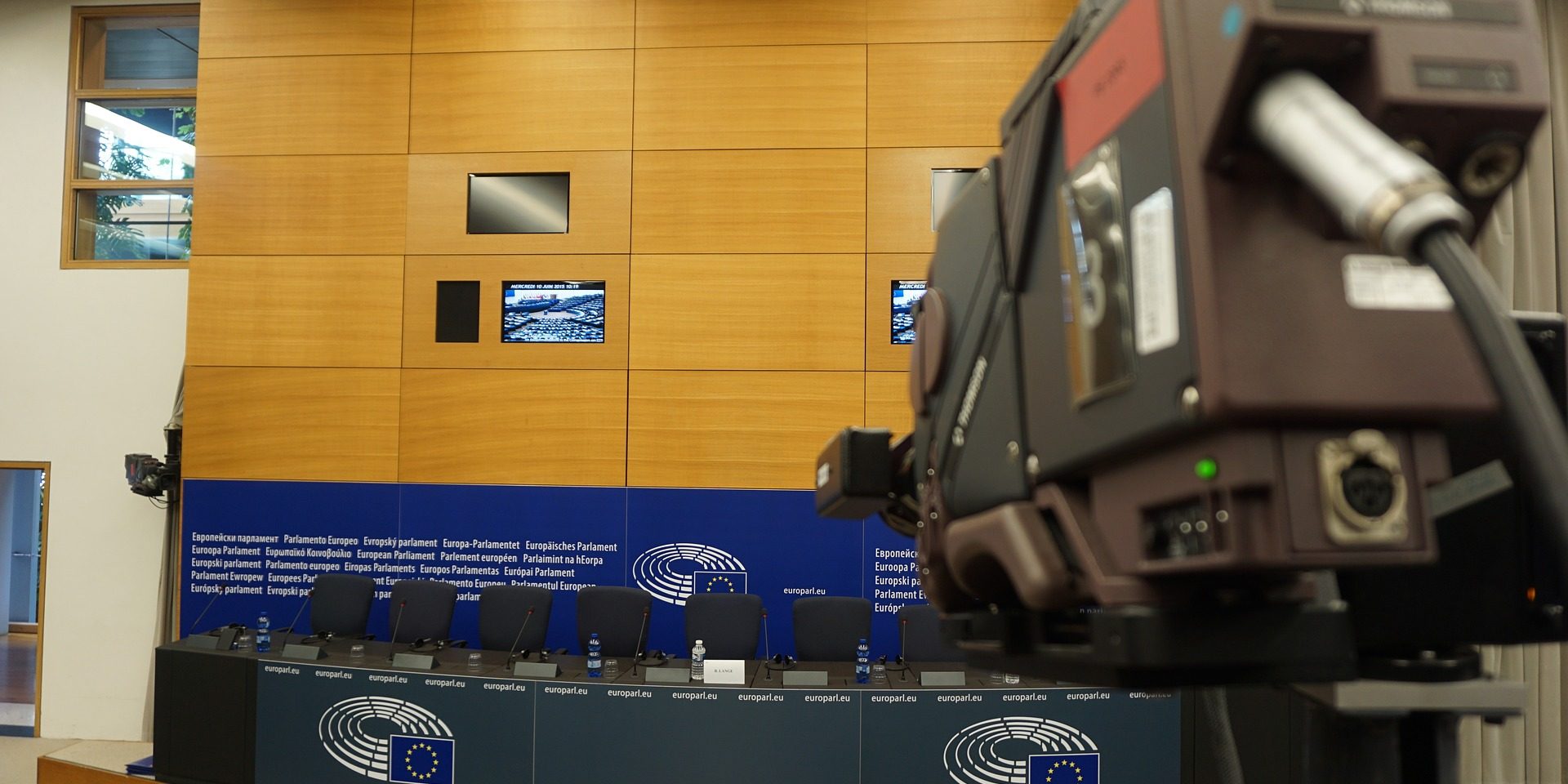 SOTEU '23 looks to next elections
Key areas targeted by Commission chief.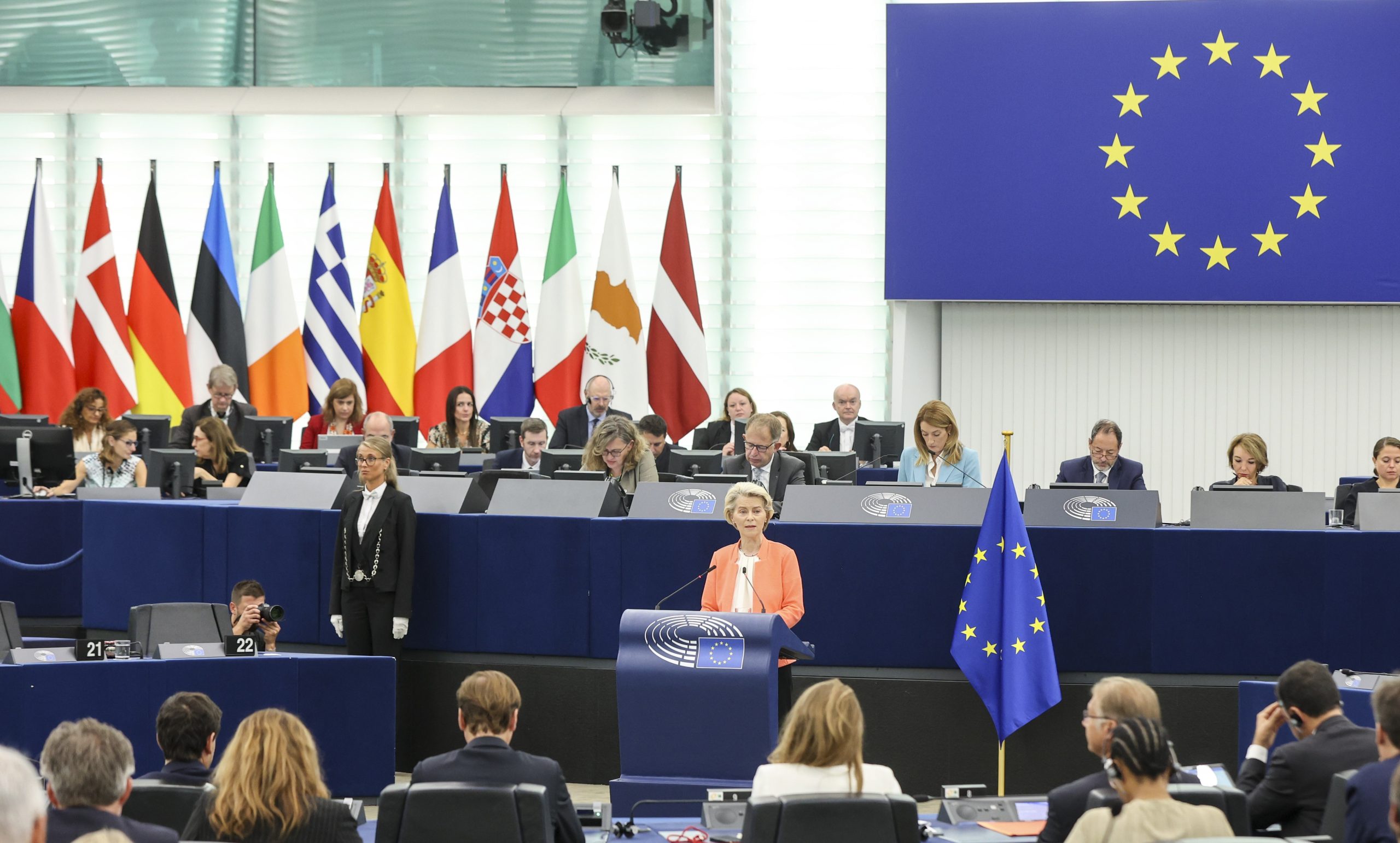 In what may be her final State of the EU address as Commission President, Ursula von der Leyen was clear to illustrate the success of her tenure, while emphasising that the Commission (and she herself) have much more work to do. In what could be construed as a pitch to retain the role from 2024 – 2029, President von der Leyen proudly asserted that over 90% of the Political Guidelines presented in 2019 have been delivered, and looked to continuing work on (amongst others) climate change, European competitiveness and inflation. Yet, for many workers, solutions to everyday problems were not addressed.
Keywords by numbers:
Workers: 0
Trade unions: 1
Social partners: 3
Austerity: 0
Social rights: 0
Despite the above, the Commission was at pains to emphasis the need for a "fair and just transition", a "fair outcome for future generations" and "decent jobs and a solemn promise to leave no one behind" when speaking on Europe's decarbonisation goals. We also welcome the call for "more dialogue and less polarisation" when discussing the need for biodiversity protection and food security, with the Commission's words to farmers and biodiversity delivered in German (and certainly directed in part to Manfred Weber). Given the EPP's reckless use of misinformation around the Nature Restoration Law, we welcome this commitment to green from the President.
The announcement of a new Social Partner Summit at Val Duchesse and affirmation that "the future of Europe will be built with and by our social partners" are also greatly welcomed, as Eurocadres will continue to play a part in delivering for European workers through our role as a social partner.
"This year's SOTEU clearly reaffirms the Commission's commitment to many key files, the role of social partners and the need for Europe to invest in climate mitigation policies. While we welcome these sentiments, we need to provide workers with the tools to deliver, namely through better health and safety regulation, a right to training for all workers and a European economy that puts social and economic targets on the same level" – Eurocadres President Nayla Glaise
In the field of gender equality, a number of successful initiative such as the Women on Boards and Pay Transparency directives were rightfully mentioned, along with the EU's accession to the Istanbul convention. To fully protect workers, the Combating Violence against Women and Domestic Violence directive must be adopted and implemented robustly at a national level.
Despite successes, lacking a single mention of worker's mental health, the need for Member States to refrain from a return to austerity politics, or the failure to announce new measures to deal with the cost of living crisis felt by so many, still leave many blind spots in the President's address.
Below we provide some of the highlights (and omissions) across multiple policy areas from this year's speech.
Artificial intelligence
Aside from looking to the major legislative pieces that the Commission had delivered during its mandate, namely the DSA and DMA, the president focused on the artificial intelligence work that is undergoing and to be conducted.
The President proposed Europe to lead the way on a new global framework on artificial intelligence, by proposing a thematic three pillar approach:
1. Guardrails
2. Governance
3. Guiding innovation.
With the guardrails pillar the AI Act, which was proposed in the early steps of the current Commission though is yet to be adopted, and minimum global standards for safe and ethical use of AI are included. For pillar two, a new scientific global body – similar to IPCC for climate issues – that provides analysis on risks and benefits of AI, is set to be announced and in the third pillar, guiding innovation, we can expect the sharing of supercomputers for start-ups, AI use and open dialogue to develop and deploy AI – with clear voluntary principles – even further.
Competition
It was announced that Mario Draghi will be tasked with drafting a report on the future of European competitiveness in response to the labour, inflation and industrial challenges ahead for the EU. The scope of the report is yet to be confirmed, with no clarification offered on whether or not competition law limitations on collective bargaining and trade union membership for solo/self-employed workers are set to be addressed.
Skills and education
The speech highlighted labour and skills shortages as a major threat to economies, with 74% of SMEs are facing skills shortages, while two thirds of European companies look for IT specialists. These issues were some that were mentioned in the context of the new Social Partner Summit proposed by President von der Leyen.
Concrete developments were not proposed, yet the SOTEU speech did mention skills investment in the context of green transition (i.e. European Wind Power package), with education and research notably absent. We reaffirm that without a European wide right to training, as part of employment, during working hours and coming at no cost to workers, we will continue to see our skills gap grow.
Corporate responsibility
While reflecting thoroughly on past legislative initiatives, the SOTEU offered no new information on what the European Green Deal will bring in the coming months.
The speech addressed corporate responsibility and sustainability very lightly, despite the upcoming legislation planned in this field. However, the President did promise a legislative proposals towards reducing reporting obligations at the European level by 25% in the coming months. It is not clear will these legislative initiatives have an impact on the existing CSR standards, or the proposed ones.
Fundamental rights
While president Von der Leyen mentioned fundamental rights several times, there were little details on how these are intended to be protected. Outside from rule of law reports, the speech did not address rule of law backsliding, the threats to civil society at large, and did not specifically address the Media Freedom Act. While disinformation received a solitary mention, the Commission chief failed to address both the foreign interference act and the anti-corruption packages that many workers rely on.