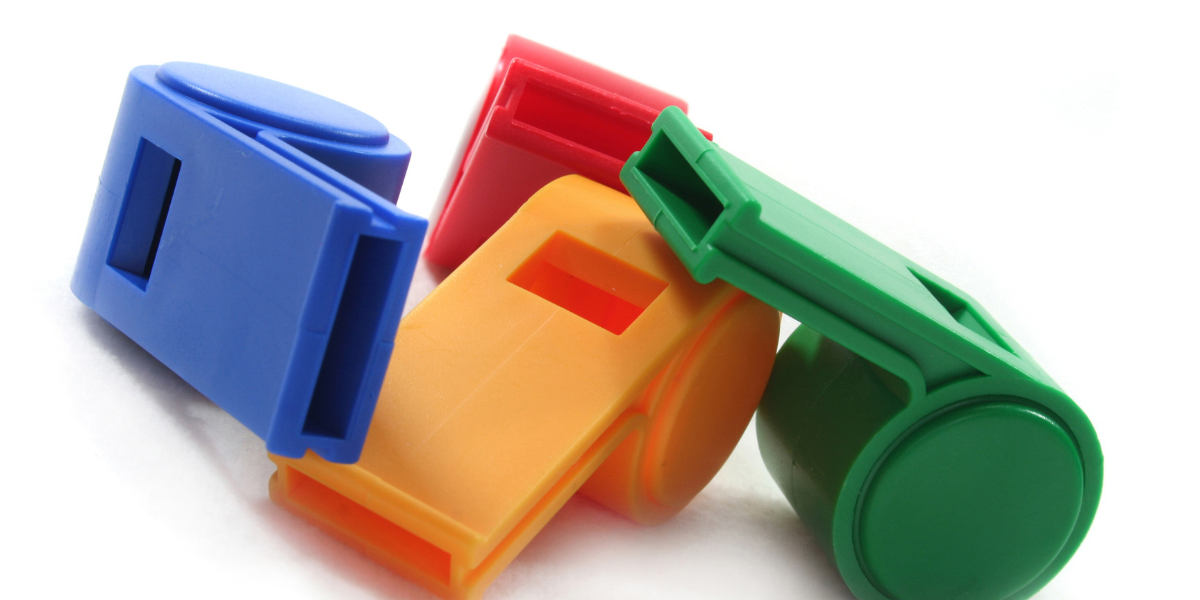 Speak – Listen – Whistle UP!
Eurocadres is organising a launch of the new guide on internal whistleblowing channels that can be used by trade unions and employers. This is part of Eurocadres project "Whistleblowing in European companies: Industrial relations for successful implementation of reporting channels."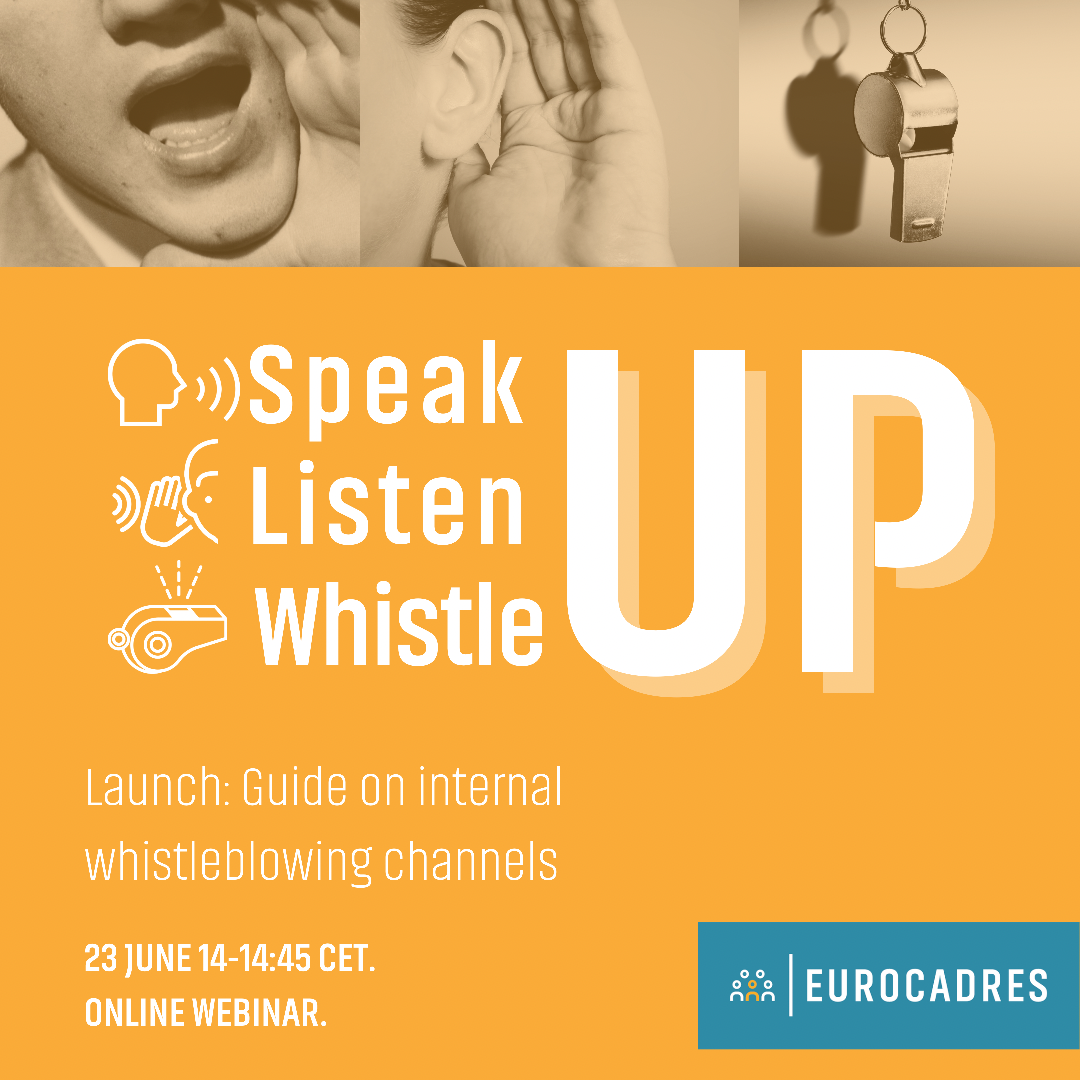 The event will be organised in English.
We invite you to participate 23 June at 14:00 CET for this 45-minute event. Register through this link.

Speak
Listen    UP!
Whistle
Programme
14:00    Opening
Martin Jefflén, Eurocadres
14:05    Guide presentation and Q&A
Vigjilenca Abazi, Maastricht University
14:15    Discussion
with Clara Fritsch (GPA-djp Austria) and Laura Valli (National Anti-Corruption Authority - ANAC, Italy) moderated by Vigjilenca Abazi
14:40    Closing
Janina Mackiewicz, Eurocadres
This event is funded and supported by the European Commission.