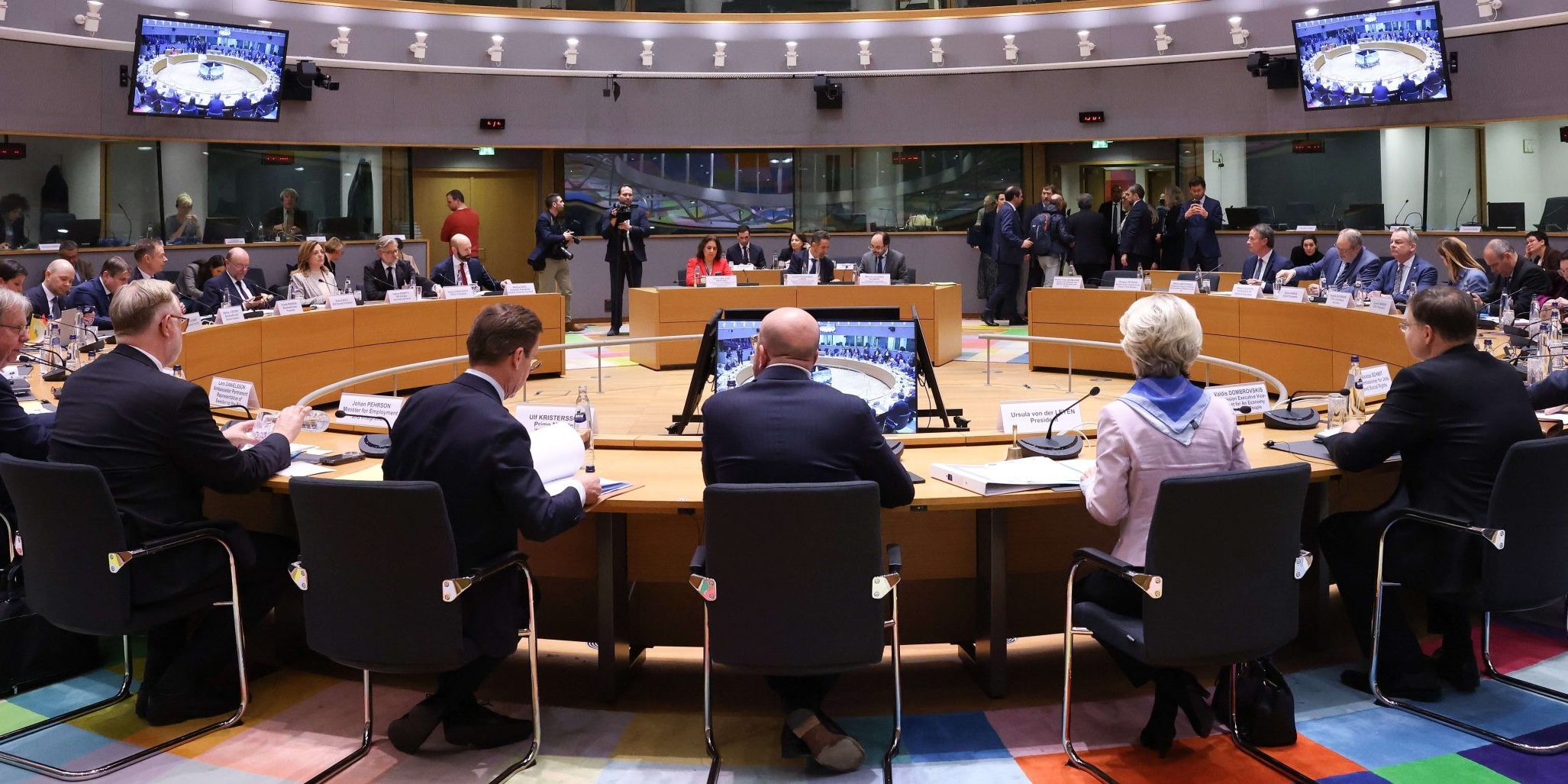 UE23 keeps AI in spotlight
Artificial Intelligence, algorithms and the workplace prioritised by Spanish presidency.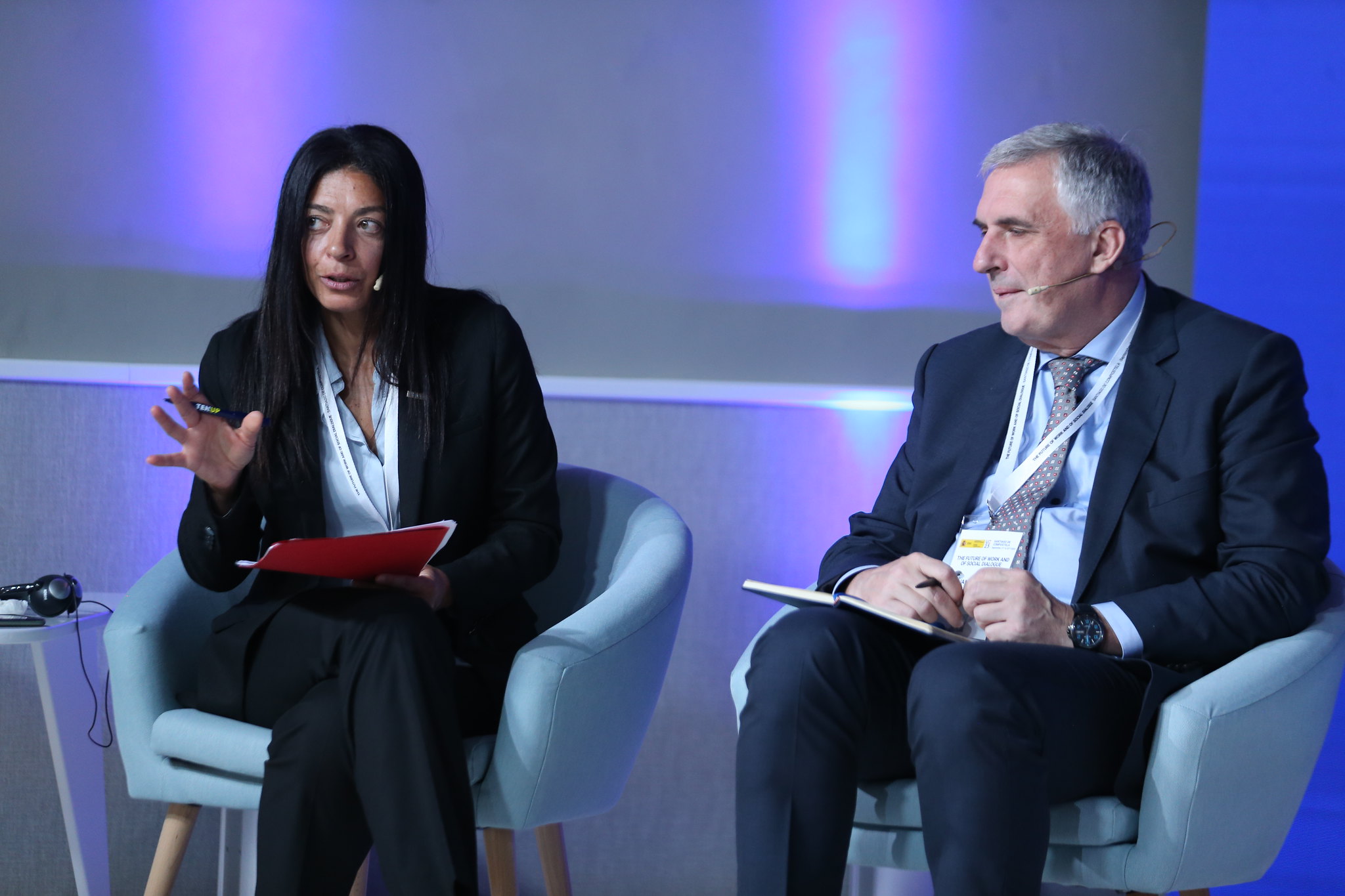 Last week Eurocadres participated in the Spanish Presidency's high-level event, The Future of Work and Social Dialogue. Participants in Santiago de Compostela included (amongst others): Yolanda Díaz, Second Vice-President and Minister of Labour and Social Economy of the Government of Spain, European Commissioner for Jobs and Social Rights Nicolas Schmit, Ana Mendes Godinho, Minister of Labour, Solidarity and Social Security of Portugal and Oliver Röpke, President of the European Economic and Social Committee (EESC). Trade Union representation was provided by Eurocadres President Nayla Glaise, ETUC's General Secretary Esther Lynch and Confederal Secretary Tea Jarc.
With a range of topics to cover, Eurocadres' contribution came from President Nayla Glaise's moderation of an insightful panel debate on Artificial intelligence, algorithms, and work, with contributions from Pierre-Yves Dermagne, Deputy Prime Minister and Minister of Economy and Employment of Belgium, Boris Zürcher, Secretary of State at the Ministry of Economic Affairs, Training and Research of Switzerland, Thea Lee, Deputy Undersecretary of the U.S. Department of Labor, Executive Director of the European Foundation for the Improvement of Living and Working Conditions, Ivailo Kalfin, Stefano Scarpetta, Director of Employment, Labour and Social Affairs, OECD and Cosmin Boiangiu, Executive Director of the European Labour Authority.
We know how digitalisation of Europe's economy has forever altered our world of work, our workplaces themselves, and how our health is impacted by our jobs. From algorithmic management to the use of artificial intelligence, these new tools are shaping the new industrial revolution, with potential and pitfalls in equal measure. When used correctly, many have the opportunity to make work easier, more productive, and more meaningful, yet through mismanagement we leave workers vulnerable to countless threats.
We know this has not gone unnoticed in Brussels and national capitals. The last two years have seen a flurry of activity to legislate the digital landscape, with the Digital Markets Act, Digital Services Act and AI Act yet still in the process, with these and other developments being the main focus of the panel debate.
Crucially, all panel members agreed on the basic need for human oversight, health and safety assessments, adequate training and stringent enforcement for AI to safeguard workers' rights. Of particular interest were contributions from Belgium's Deputy Prime Minister Pierre-Yves Dermagne, who outlined that the responsibilities of employers, fair distribution of rewards due to AI growth and risks assessments (including for psychological risks) would all be central components of the upcoming presidencies' work in this field. With contributions from both an American and Swiss perspective, both training and sanctioning were frequently referenced, with the US perspective highlighting the need for social dialogue and intervention to ensure large companies do not get ahead in terms of development (as they have done previously).
This point linked directly to the contribution of expert Francesca Bria, President of the Italian Foundation for Innovation, who noted that the prevalence of the power of monopoly, particularly in regards to data, require digital self-determination to be a central component of all European actions. A system where a small number of companies own the market does not work, with a growing need for the democratisation and distribution of wealth created by AI systems. Europe's ability to act was also questioned, with uncertainty on the scope/reach of European competition between talent, pay, system development and social rights.
A number of crucial files will be debated and voted upon in the next few months, with trade unions showing that our voices must be heard in this area. As we look towards the Belgian presidency in January, the need to finalise files ahead of the European elections and move towards the implementation of new rights for workers is paramount.
Eurocadres will continue to contribute to the work of the ongoing and upcoming presidencies, providing a leading voice for professionals and managers throughout Europe.