Resolution: Stop the violence & oppression in Belarus
Adopted by Eurocadres General Assembly 15 October 2020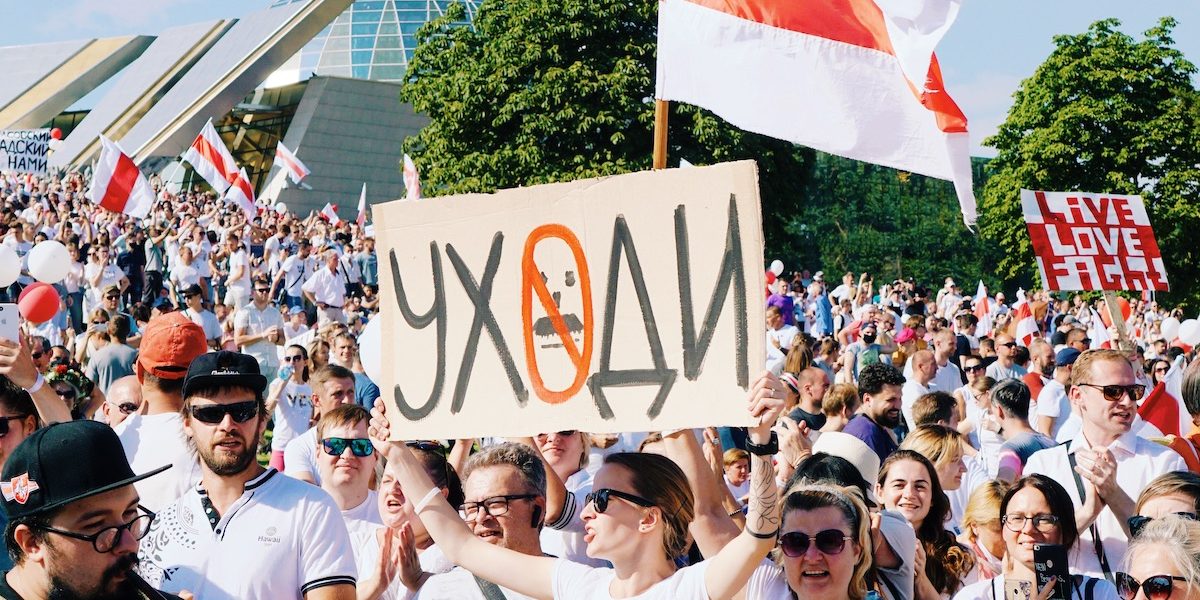 With hundreds of journalists thrown in jail, daily violence against peaceful protests and clear violations of democratic rights, including trade union rights, the urgency to address the situation in Belarus is greater than in decades.
The democracy situation in what has been coined Europe's last dictatorship has not changed much since the 1990's. In election after election there have been clear violations. Opposition leaders are regularly charged with bogus criminal and administrative offences and with all opposition leaders either in jail or exile there is of course no prospect of a fair election. This time though, the scale of what we saw in the 9th of August elections in Belarus was different. The fraudulent elections mean that the current regime has absolutely no democratic legitimacy. Instead, the mass protests taking place all across the country clearly show that this time the people have had enough of Lukashenko and his cronies.
With Belarusian independent trade unions taking a lead in strike actions across the country, acting as a force for democracy, the regime is of course also attacking the democratic trade unions and the trade union rights.
We support the demands of independent trade unions in Belarus to:
stop the violence, persecution and arrests;
release all imprisoned union leaders, activists, and civil society representatives;
respect the right to strike and
start a dialogue with the opposition council, including representatives of independent trade unions, in order to re-run the election with an independent election commission and international observers.