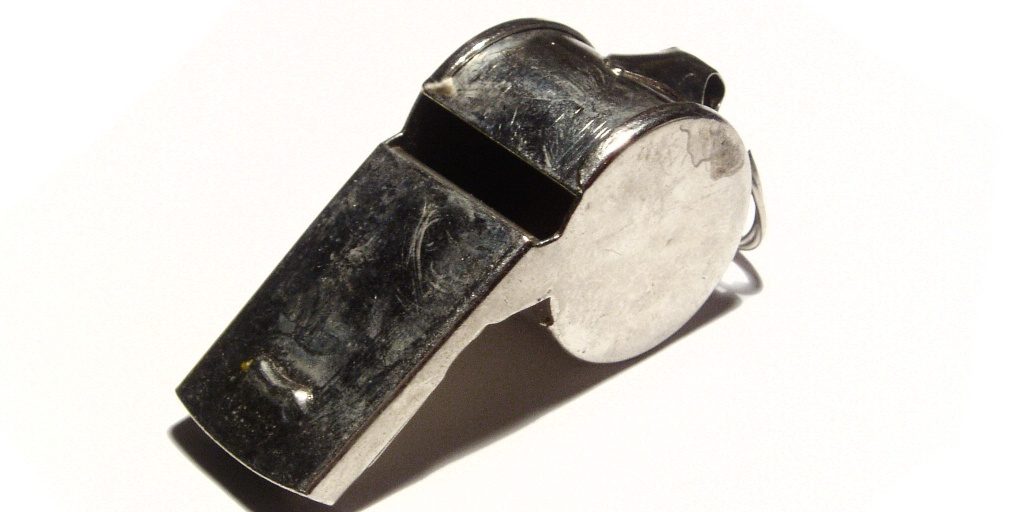 Webinar 3 December: Workers with whistles
On 3 December 10-12 CET Eurocadres organises a webinar on trade unions and whistleblowing. Workers with whistles – How trade unions can empower whistleblowers. One year has passed since the EU Whistleblowing Directive entered into force. One year is left of the time member states have to implement it into national legislation. Is time running out for trade unions protecting whistleblowers in Europe? 
Speakers at the event:
Dr Vigjilenca Abazi, Assistant Professor in European law, Maastricht University.
Arron Phillips, Lecturer in Corporate Governance and Business Ethics, Birkbeck University of London
Elizabeth Gardiner, Chief Executive, Protect
Martin Jefflén, President of Eurocadres
Isabelle Schömann, Confederal Secretary, ETUC
Nayla Glaise, UGICT-CGT, France & member of Eurocadres' Presidium
Rik van Steenbergen, Adviser, FNV, Netherlands
In this webinar we hear from academics and trade unionists about the role of trade unions supporting whistleblowers. What does the new EU Whistleblowing Directive bring to the table?
This webinar also marks the launch of Eurocadres' guide for trade unions on whistleblowing. This has been developed through our cooperation with our UK partner organisation Protect. Protect supports individual whistleblowers and advises organisations in improving their speak up arrangements.
The webinar is in English with interpretation in French and Italian.
This event is supported by Open Society Foundations.
The event and the development of the guide is supported by the European Commission.