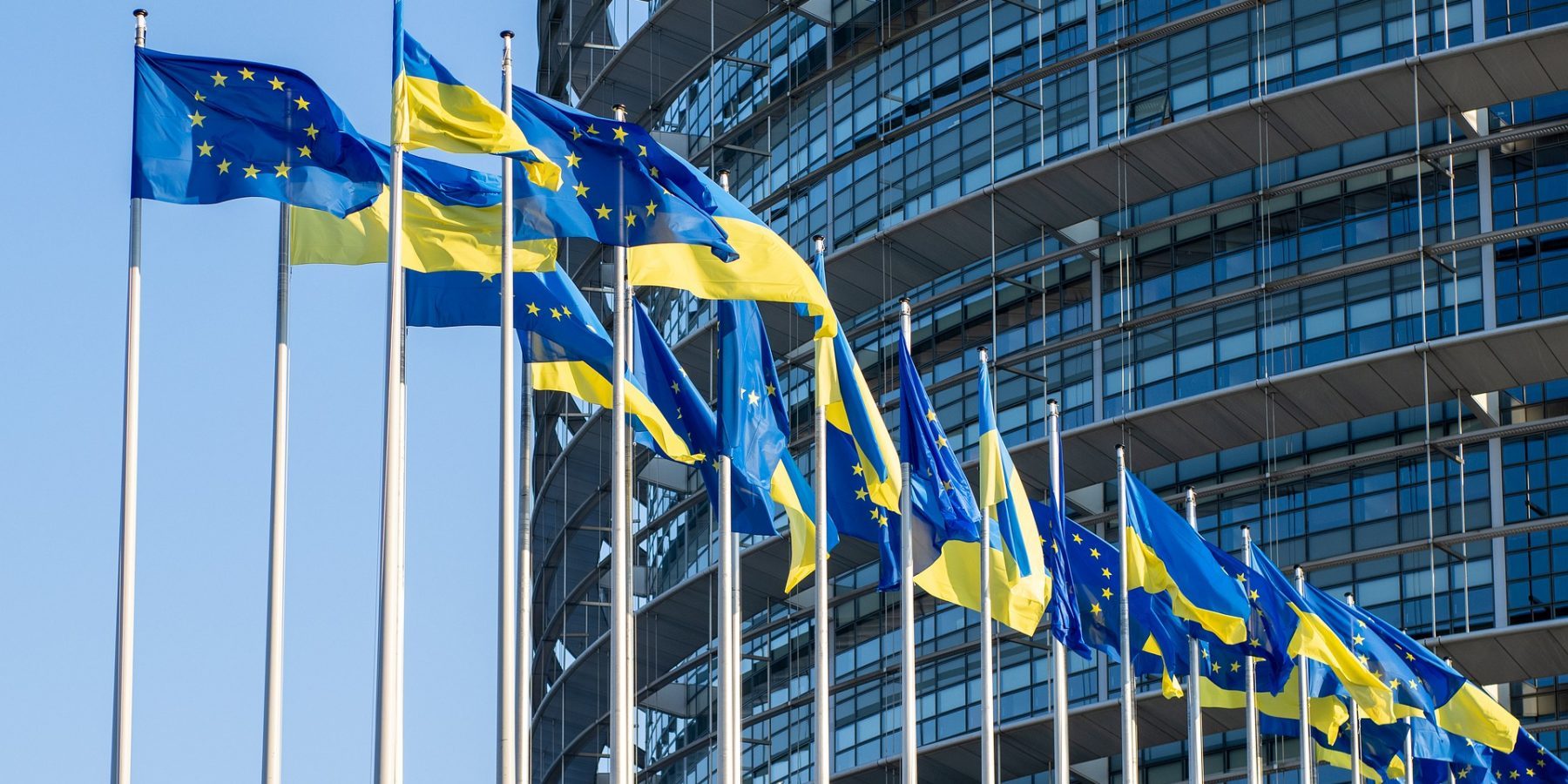 Trade Union leaders meet with Ukrainian counterparts
During an emotional meeting, CGT and Eurocadres offer all support possible.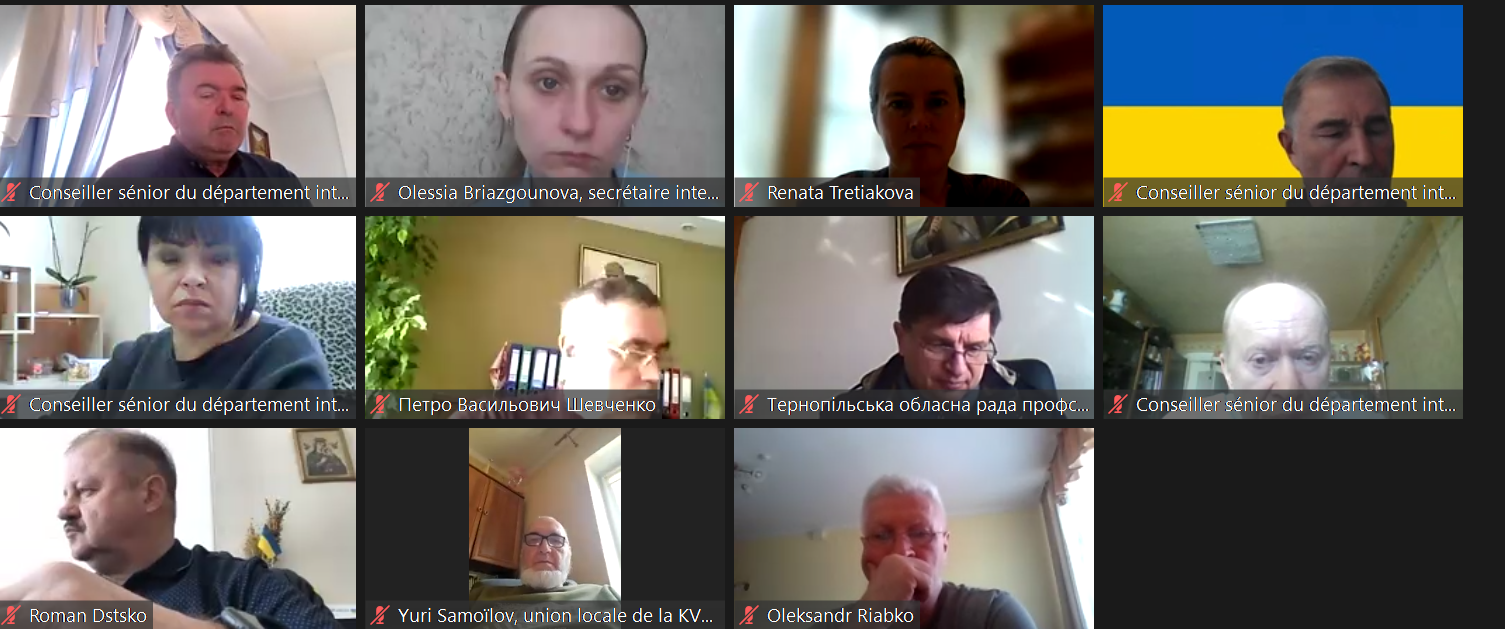 The horrific war in Ukraine has been underway for over a month, and has seen European countries, leaders and citizens demonstrate solidarity and support on a large scale. More, however, can still be done to help Ukrainians on the ground, as illustrated through this week's Council and NATO summits. On March 25, trade union leaders from CGT and Eurocadres met with their Ukrainian counterparts to understand the situation on the ground and how more support can be offered.
Illustrating the situation on the ground, Osovi Grigori, President of the Federation of Trade Unions of Ukraine (FPU) noted that (at the time of publication) 4 million Ukrainians left the country, with more than 200 schools and hospitals destroyed. Workers unemployment payments are still being made by the government, guaranteeing so wages, but this will depend on the financial viability of this move and the length of the conflict. Enterprises are trying to keep their activities open where possible, with many workers deciding to continue their professional activity in order to save as much of the economy as they possibly can. Financial assistance from Europe is helping, but the situation is still dire. Despite the onslaught, Ukrainians are trying to protect vital infrastructure such as transport routes and energy suppliers, with mixed success.
Trade unions continue to play a vital role in the community, volunteering to help citizens, schools and hospitals through any means possible.
Expressing shame and solidarity, Alexander Yarashuk, President of the Belarus Congress of Democratic Trade Unions (BKDP), apologised to his Ukrainian colleagues for the role Belarus has played in the conflict. Belarussian trade unions stand opposed to Putin's aggression, and the facilitation of this violence by Lukashenko is his own personal choice, and not a reflection on the Belarussian people. If their voices could be heard by the government in Minsk, Belarus would play no role in this war.
Calls of solidarity are not enough, and while sanctions will play a part in ending the conflict, Ukranian trade unions are in need of humanitarian aid and additional financial assistance from European Member States, as outlined by Mr Grigori. On behalf of FPU, Mr Grigori called for refugees fleeing the conflict to be welcomed in other countries, and allowed to full participate in society. This week, Eurocadres appealed to European Commission President Ursula von der Leyen, President of the European Council Charles Michel and French Prime Minister Jean Castex for the immediate recognition of qualifications for all refugees entering the single market.
Ukrainian unions are asking all European citizens to make their voices heard, and demonstrate in their countries and cities. Further action can be taken to pressure Putin into ending this war.
Donations to a number of organisations aiding those in Ukraine can be found below: