Corporate burnout: how to avoid it
"Too many professionals burn out in the first 10 years of their career so it's time to make expectations more realistic and stop this terrible waste of talent," declared Ulf Bengtsson, President of UNI Global Union's Professionals and Managers' (UNI P&M) Group, at the start of UNI's fourth annual Work Life Management from 7-20 October 2015.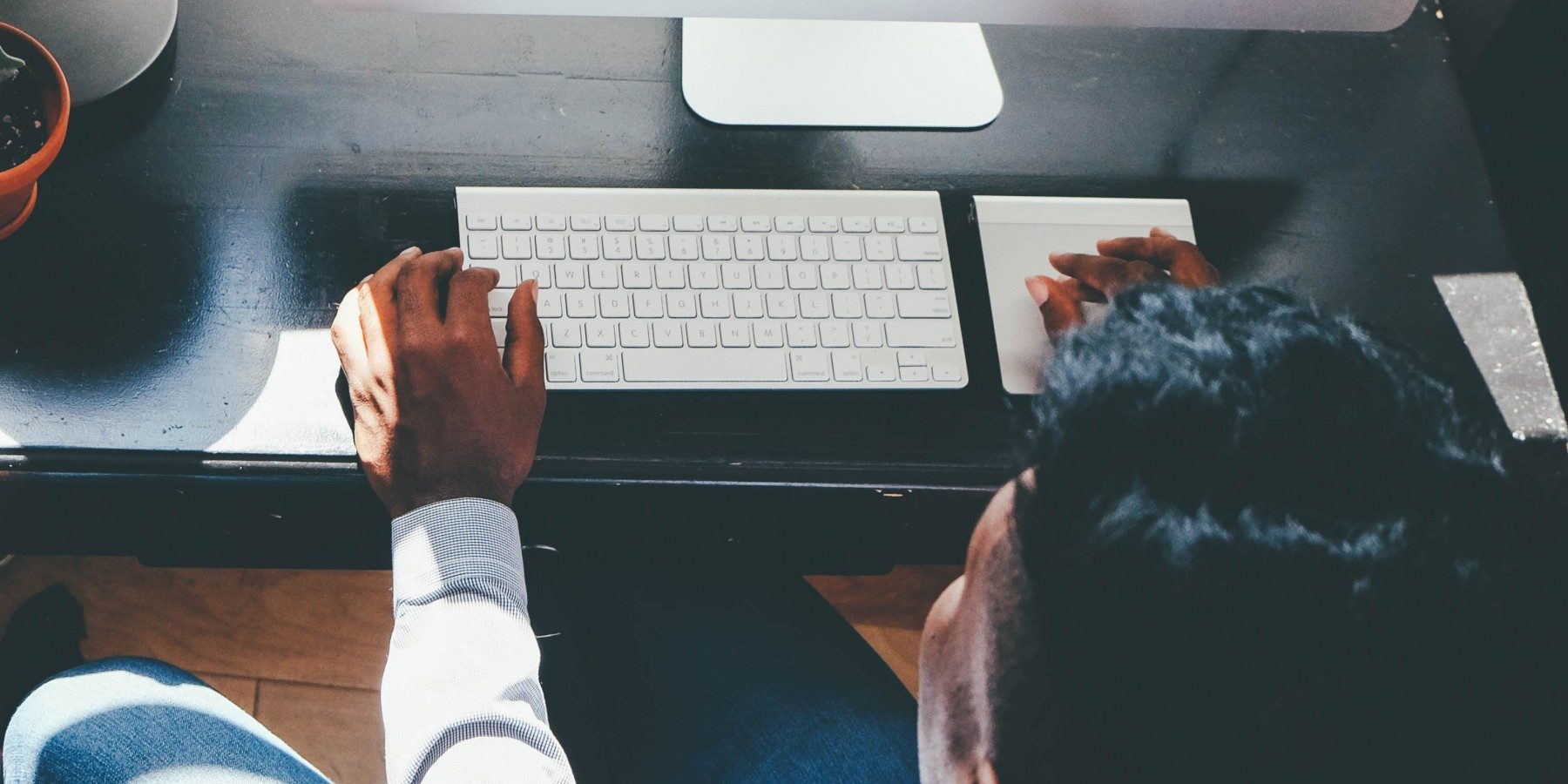 His rallying call comes in response to a growing body of evidence from UNI Global Union affiliates and independent researchers which shows that burnout among skilled professionals is leading to a headlong race against depleting a highly prized talent pool in the workplace.
In one reported case, police pulled up behind a young professional who was staring vacantly out of his car window at the side of a road. When police tried to question him he did not know his name, where he was going, or how he had arrived there. He was mumbling that he 'must get the figures ready. The manager is on my back. I need to perform better to get promoted.'
When police questioned his workplace manager it was revealed that the young professional had just completed 15 months of intensively working between 14 and 16 hours per day with very limited time off. The manager candidly explained to police that: "The corporate division sent him to me to either make him or break him. Obviously he wasn't made of the right stuff, so he broke!"
For UNI P&M this attitude is a terrible indictment of the manager and his company. It signifies a needless waste of a professionals' talent and worse still, this tragic incident is not an isolated occurrence. Anecdotal evidence from trade unions affiliated to UNI Global Union show that increasing numbers of professionals are burning out like this within the first 10 years of their career.
What can we do about it?
To begin with, we need to stop describing everyday stress as burnout. Burnout is not stress: it is a complete inability to get out of bed, an inability to function, tie shoelaces or choose what clothes to wear; an incapability to undertake work of any capacity; an addictive, overwhelming exhaustion; a condition resulting in disillusionment and a dysfunctional attitude towards work, colleagues and family.
All of us experience workplace stress from time to time, but to describe leaders going through a busy time or a temporary rough patch as 'burnt out undermines the seriousness of the condition and mitigates the culpability of the organisations who stand by and watch it happen.
What does current research say about burnout?
Burnout predominantly happens to high performers and is sometimes described as 'overachiever syndrome'.
The conditions for burnout are created by organisations or circumstances.
Burnout often occurs in the first 10 years of a career following a subtle downward spiral.
Burnout predominantly happens among 20 to 30 year olds.
Immune systems slowly shut down resulting in repeated illness as leaders are burning out.
Lower back or neck pains, increased use of painkillers and caffeine and disrupted sleep patterns are all early signs of burnout.
Changes in eating habits and increased alcohol consumption are common.
Often the only person who doesn't recognise the downward spiral in performance is the leader themselves.
What is happening?
In order to better understand what is happening, it can help to visualise the route towards complete burnout as a downward escalator. As the escalator accelerates, some leaders find it difficult to remain at the top. By the time they have travelled a third of the way down, a number of more fortunate leaders are able to learn from this experience, independently step off the escalator and recover. They adapt, adopt and improve their personal resilience and return to the top of the escalator.
Those leaders who are incapable of learning from this initial experience or do not acknowledge their descent until two thirds of the way down, find non-assisted recovery albeit impossible. They need a buddy or personal coach to encourage them to step off by themselves; someone who will help them understand the reality of their future and coach them to formulate and implement a personal recovery strategy.
Of those casualties who reach the bottom of the escalator and completely burn out, only a small number recover to surpass their original levels of seniority. The majority freeze their careers, accepting the same or lower levels of responsibility, while a small number never recover but compromise by changing their life aspirations completely.
How can employers help?
When professionals completely burn out, employers face a number of serious issues so it makes sense to take a step back and tackle the issue of burnout before it reaches a crisis point.
There are a number of steps that employers can take to reduce the risk of professionals burning out. For a start, it is worth asking whether 24/7 contact is really necessary. Ensuring the right to disconnect through simple cultural changes such as no e-mails after 7pm or before 7am can really make a difference. Flexible, annual work patterns based on operational demands, lateral development to combat repetitive work, routine mentor meetings, shorter summer hours and study leave are just some of the other concepts currently being considered to safeguard our diminishing talent pool from burning out. Promoting healthy eating and exercise can also be highly effective. Some organisations are already seeing a difference by discounting gym membership, providing fresh fruit, insisting on regular breaks and stamping out the 'sandwich at your desk' lunch meal culture.
The most important thing that organisations can do is to look at the workloads handled by their employees and ask honestly, is this a realistic expectation?
While these are all positive steps, nothing can replace the need for realism. The most important thing that organisations can do is to look at the workloads handled by their employees and ask honestly, is this a realistic expectation?
Trade unions negotiating agreements to combat stress and burn out
What many professionals know is that too often good policies exist on paper but not in practice. The consequences of job cuts or relocation on work organisation, workloads and staffing levels can stifle any attempt to eradicate the long hours' culture that pervades public and private sector organisations.
Managers can also receive inadequate training and support, be made to work with untested procedures and IT systems, or be put under pressure to meet targets rather than encourage, support and promote work-life management for staff. A World at Work survey in 2011 found that only 17 per cent of employers provided such training for their workers, while only 21 per cent did so for managers.
In other workplaces, employment models are applied that result in unrealistic workloads and unachievable targets and long hours being seen as the norm with little regard for health and safety, and no adjustments for disability needs. Even long-accepted conditions of service, such as flexitime agreements, can be undermined. These cases can lead to physical and mental health problems which decrease efficiency and instead create greater likelihood of illness and absence through stress or burnout. A 2014 Eurobarometer survey of working conditions in European Member States found that excessive working hours remains one of the most frequently quoted reason for workers in Europe to be dissatisfied with their jobs (48 per cent), while exposure to stress is among the top workplace health and safety risks identified by workers (53 per cent).
In response to this research and its own affiliates' evidence, UNI Global Union believes that trade unions and employers need to work with government to take hold of this situation by analysing corporate cultures, eradicating the catalysts that create burnout, and supporting those unable to help themselves.
One effective route is to develop robust collective agreements which set out what steps will be taken to combat the serious problem of work related stress. Many unions for professionals recognise that training and support is crucial for both managers and employees who may be considering alternative or flexible work arrangements to manage their work-life balance.
What is UNI's Work Life Management Campaign?
UNI Global Union affiliates are trying to change the rules of the game working to ensure that all workers have access to decent work conditions and better work-life management policies. Good policies, properly implemented, not only support workers but also make good business sense as they can improve recruitment, retention, and the morale of workers – all of which reduces costly mistakes or losses and result in a more successful organisation.
Consequently, from 7-20 October 2015, UNI P&M Group is running its fourth Work-Life Management fortnight of action. The two weeks give a platform for employers and trade unions to work together to show their commitment to work-life management and how this can benefit workers and businesses around the world. Through collectively bargained agreements employers and unions can transform paper polices into real practice which can deliver bottom line results since a well workforce is a business imperative for sustainable high performance.
In practical terms UNI P&M has produced a comprehensive, user-friendly toolkit with many practical working examples that have been used by its affiliates to secure good work-life management agreements and practises. This resource is available in 8 different languages and includes a questionnaire, a model articles, model agreements, frequently asked questions and more.
More information can be found about UNI Global Union's activities for professionals and managers at: www.uniglobalunion.org and information about UNI's Work Life Management Campaign can be found at: www.uniworklifemanagement.org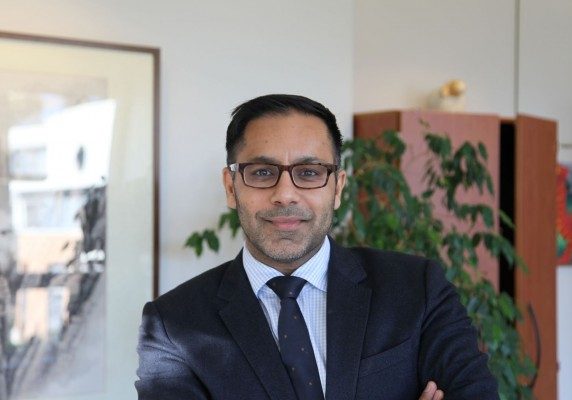 The author
Pav Akhtar

UNI Global Union Director of Professionals and Managers
The opinions in this article are the author's own.